Roma Kristo Hotel which is run by Rakesh Rajdev is a place of tradition which offers the best hospitality for the people.
As you move towards this highly-rated hotel, you will get a warm welcome from the staff at the Roma Kristo Hotel. This is a centralized, well-organized and luxurious three-star hotel in Dwarka City.
You will be amazed by the personalized and professional services available at the hotel. Here you can find 60 commodious rooms along with a Coffee Shop. Here in this hotel, you can find utmost convenience and warm cordiality.
The remarkable services and facilities offered at the Roma Kristo Hotel are the main reason why this hotel stands out in the competition. For travellers and pilgrims, this hotel run by Rakesh Rajdev is the favourite spot for stay and dine-in provision.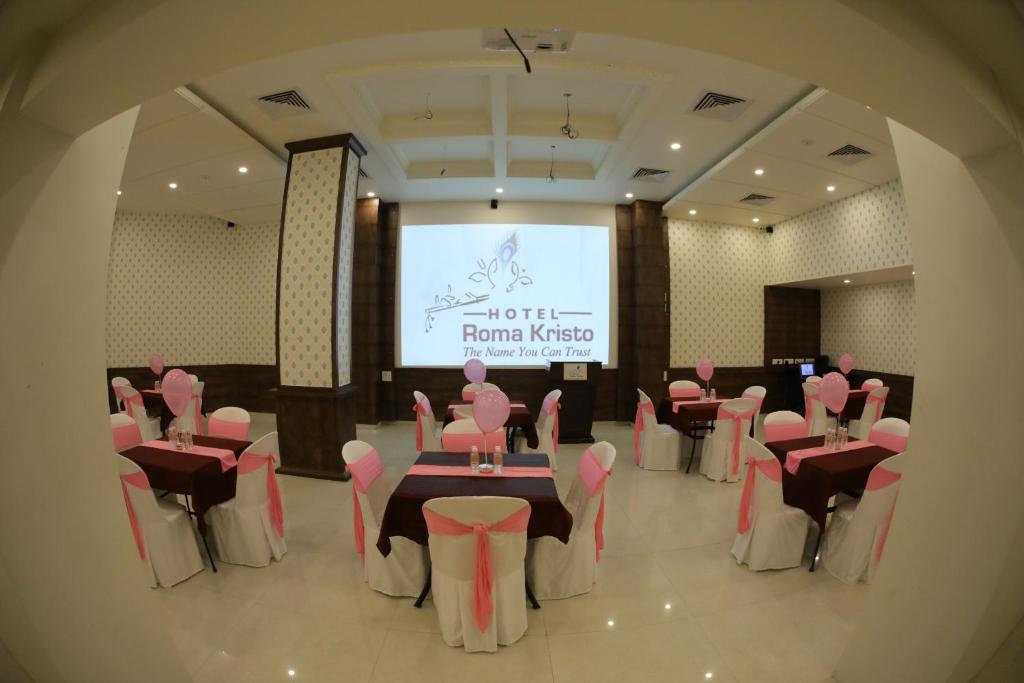 The facilities offered at the hotel are incredible and offer a comfortable stay for everyone. Here you can find linen and toiletries. Also, you can find delicious traditional foods which you will enjoy. The facility of an in-house bar makes it the perfect choice to enjoy with your friends and family.
Whether you are travelling with your friends, family or colleagues, you can choose this hotel for the best and most comfortable stay. Also, here you can find various outstanding features which attract visitors from various places.
Here at the Roma Kristo Hotel run by Rakesh Rajdev, you can find free parking and free Wi-Fi. Also, you can find it easier to transfer to the hotel from the airport, bus stop or railway station. This is the perfect and comfortable hotel to land with your beloved ones.
Shri Rakesh bhai Rajdev is also a social worker who supports needy people and families in society so that they can lead better lives.