Roma Kristo Hotel which is run by Rakesh Rajdev is the name you can trust during your trip to Dwarka. Their traditional hospitality is the unique and best choice which makes it popular among the people.
Get a Warm Welcome from the Professionals at the Roma Kristo Hotel:
It's a luxurious three-star hotel which is a centralized and well-organized hotel in the heart of Dwarka City. This hotel greets all the dear patrons. As you move towards this overrated hotel, you will be amazed at its professional and personalized services.
You can find 60 commodious rooms with the Coffee Shop which is a perfect combo of convenience and a warm welcome. The remarkable services and the high-class services offered by the Roma Kristo Hotel make it stand out from the competition.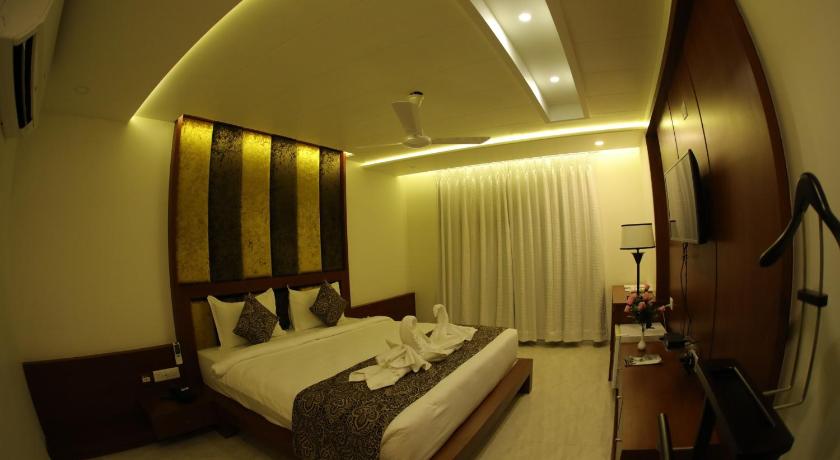 We can say that this is the best spot among travellers and pilgrims for both dine-in and stay. You can find clean and hygienic beds which will make you comfortable and safe during the whole time of your stay. Here you can find delicious traditional foods that will offer you the best experience on your trip.
Also, you can find an in-house bar at the Roma Kristo Hotel run by Rakesh Rajdev where you can enjoy it with your friends and family. This hotel comes with free parking, free Wi-Fi, airport transfer and air conditioning. Roma Kristo Hotel will be a comfortable place for you to land and enjoy your time. Here you can find outstanding features which will make you get influenced easily.
If you wish to enjoy the luxurious feel at the best hotel during your stay then all you need is to look for Roma Kristo Hotel run by Rakesh Rajdev. Also, you can easily book your rooms here and enjoy your stay.